We're pleased to reveal the server release date: Friday, 28 of February at 14:00 GMT+1.
Tell your friends!
We're also happy to announce Endless Nights — a series of events cycling through the Open Beta until launch. The event will start on Monday, 20 of January, 18:00 server time.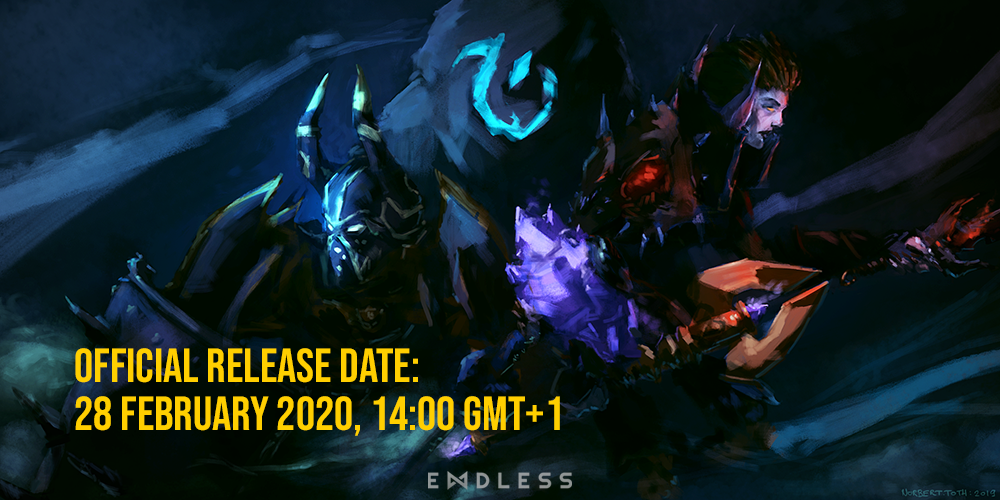 The events will consist of both PvE and PvP components and will provide a great opportunity for players to test the waters, find potential issues, make new friends and win some cool rewards!
All of the rewards will be tied to accounts, which allows you to keep your rewards on the live server.
The PvE part...
...will consist of playing through a designated group of Heroic Dungeons, announced on Discord the day of the event.
It will also require you to be faster at clearing them than other rival groups. A timer will start ticking from the moment you pull the first pack and stop once the last boss is down.
To allow players to follow their progress we will display top times on our website on the PvE Leaderboards page. Players with the largest total number of speedrun records will be eligible for rewards, regardless of groups.
Only top five players in total will be eligible for rewards.
You'll be able to reset your instance IDs by talking to the BETA Camp Manager.
The PvP part...
...will consist of a 2v2 ladder. The team with the highest overall rating at the end of the BETA phase will receive the rewards.
All team ratings up until this point will be reset once the event starts.
Players will be able to follow their ladder status on the Armory during the event.
Your personal rating needs to be within 50 rating of the team rating in order to qualify for the rewards.
---
As always we're eager to hear from you and are happy to include any possible improvements you might come up with. We're hoping to see you there!
We're also closely monitoring the Faction Balance discussion on GitHub and on Discord. You can expect an update on the topic soon!
Rewards (per winning player):
Contest Winner's Tabard

Riding Turtle

20 coins to use on services after launch
A secret bonus prize available in the future